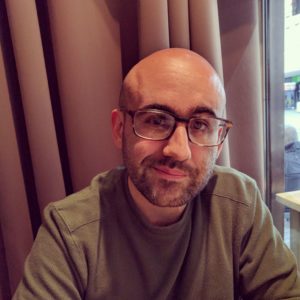 I'm a historian specializing in European history and the history of sexuality.  I received my Ph.D. in history from the University of Michigan in 2011 and am currently an Assistant Professor of History at the University of Southern Mississippi. I previously taught for three years at Kenyon College.
My research explores the relationship between urban space and sexuality. I am now writing my first book, tentatively titled The Pleasures of Paris: Sex and Urban Culture in the Nineteenth Century, which is under contract with Temple University Press. The project explores the ways in which public sexual practices shaped modern urban culture. In particular, I argue that the appropriation of public space by men and women seeking sexual partners for profit and pleasure shaped the meaning of the city for everyone who used it. The opening of the city to commerce, circulation, and social interaction enabled both new modes of social control and novel forms of urban pleasure. As the police and expert commentators not only failed to prevent, but also inadvertently enabled, the appropriation of parks, boulevards, cafés, and even public urinals by prostitutes, men seeking sex with other men, and Parisians seeking out sex, everyone who used the city found themselves wrestling with increasing evidence of the sexualization of space. Public sexual activity thus played a central role in shaping the modern city. Later projects will expand this research transnationally by tracing the links between the emergence of sexual cultures and regimes of sexual control in London and Paris as each city struggled to wrestle with the tension between social control and liberty during the long nineteenth century.
This research informs my teaching interests.  I have taught survey courses in European and French history, as well as specialized seminars in gender and sexuality studies, historical methods, and topics in European history like nationalism, the interwar years, and citizenship. All my courses incorporate insights from the history of gender and sexuality by showing how such studies both inform and are informed by more "traditional" narratives.  Current and past course websites and syllabi can be accessed from the above menu.
Finally, my interest in the digital humanities informs my approach to public scholarship. In addition to the course materials I make available here, I also include a blog featuring some of my thoughts on academia, history, sexuality studies, politics, and culture.
Please feel free to get in touch by filling out the contact box on my university profile  or by sending my a direct message on Twitter @aiross0.